Meet Anastasia: Your Resident Services Manager
It's time for you to meet one of our amazing team members – Anastasia! Anastasia is our new Resident Services Manager, and she will be working hard alongside Nii, our other Resident Services Manager, to make sure your time living at The Forge is a happy one!
Anastasia will be there for you when you move in, if you want a quick chat or if anything should happen to go wrong. She'll also be helping the team to organise a whole range of different events for our residents to enjoy!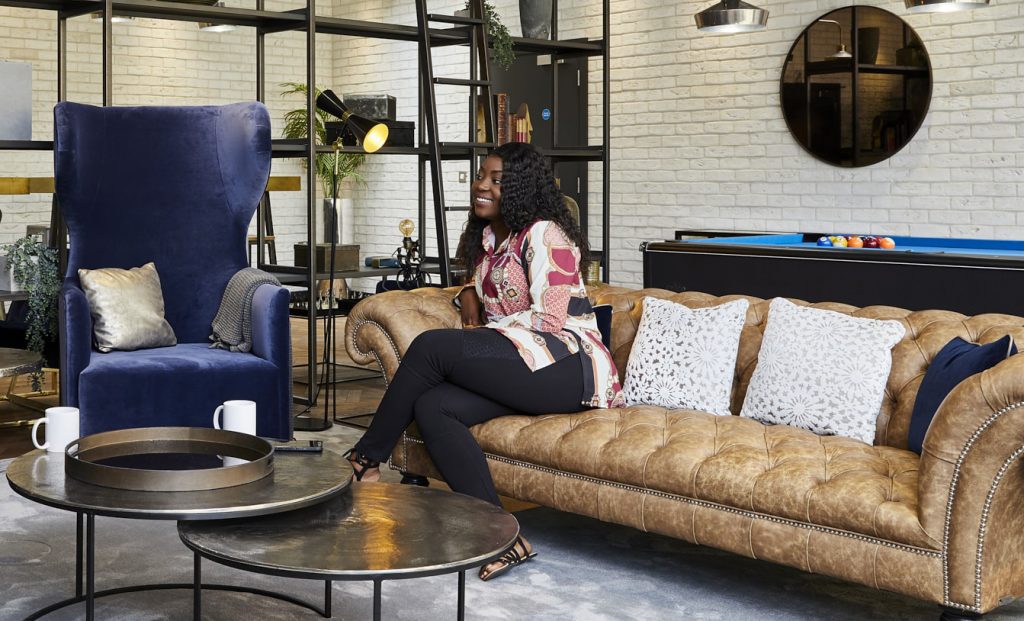 Hi Anastasia! How are you??
Superb thanks!
Tell us about you! Where do you come from, what's your background?
I've worked in property management for a while so have a whole host of experience with working within a build-to-rent development like The Forge.
What is the best part about your job at The Forge?
I enjoy meeting different people each day and getting to learn a bit about each prospect. I also love seeing their excitement when they realise they have found their perfect home.
What do you get up to day-to-day here at The Forge?
While we are in the mobilisation stage my day consists of multiple viewings and administration work. Once more residents are moved in the focus will shift to helping residents with different queries and organising fun resident events.
What's your favourite thing to do on your day off?
I like relaxing on my days off by going shopping or meeting up with friends and family. There's plenty of places to shop near The Forge, such as Westfield Stratford. You can get there in less than half an hour by public transport or less than 20 minutes by car.
What would you recommend doing as a day trip from The Forge?
There's no shortage of things to do in London but I would recommend completing (or trying to) an escape room. They're a great challenge to really exercise your brain as well as your friendships! Put yourself to the test at Locked in a Room at ExCeL London. Find out more here.
What's your favourite spot here at The Forge?
It has to be the gym – it's the perfect place to get a sweat on and focus on your workout. There is every piece of equipment you could possibly want, from cardio machines to free weights to resistance bands! Who says working out has to be boring??