Meet Nii: Your Resident Services Manager
It's time for you to meet another of our amazing team members – Nii!
Nii completes our team of Resident Services Managers, and will be working alongside Anastasia to ensure the smooth running of The Forge!
Nii is your port of call for all things The Forge, from issues to queries – he's your guy. There's no problem too big or too small that he won't try to help with!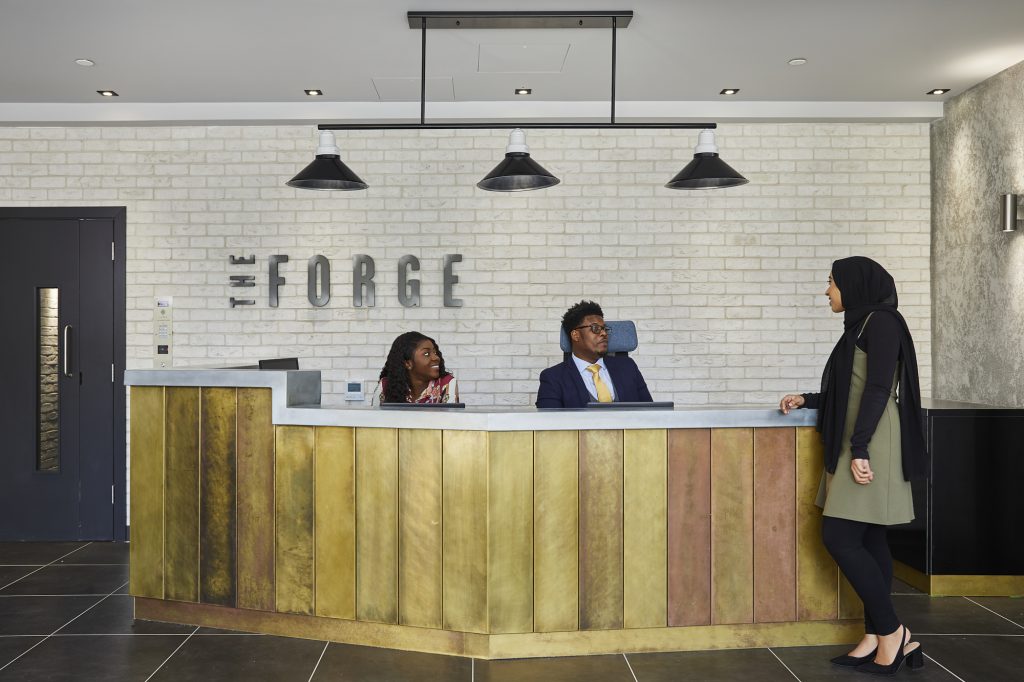 Hi Nii! How are you?
Very well, thank you!
Tell us about you! Where do you come from, what's your background?
I've been working in the property industry for a few years now, and ready for a new challenge as the Resident Service Manager right here at The Forge!
What is the best part about your job at The Forge?
I love meeting different potential residents and current residents each day and getting to know them on a personal level.
What do you get up to day-to-day here at The Forge?
As we've only just launched the site, we've been spending a lot of time completing viewings and applications! This is great as gives me a chance to chat to those visiting and show off our incredible facilities here.
What's your favourite thing to do on your day off?
I'm a new dad, so spending as much time as possible with my son and girlfriend!
What would you recommend doing as a day trip from The Forge?
My favourite things to do are to visit a spa and go golfing! Perfect for me and my partner. Also, with London on the doorstep, the possibilities are endless.
What's your favourite spot here at The Forge?
THE GYM!! The onsite gym is a great perk for our residents, I don't know anywhere else where you can rent in London and have gym access included.